The 2020 Ram 1500 vs GMC Sierra 1500 in Westlock, Alberta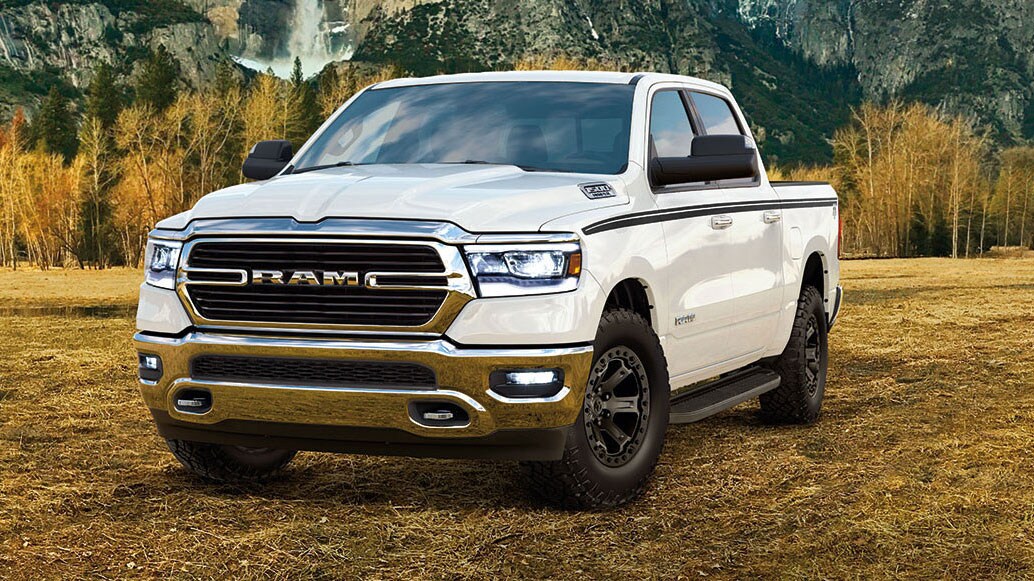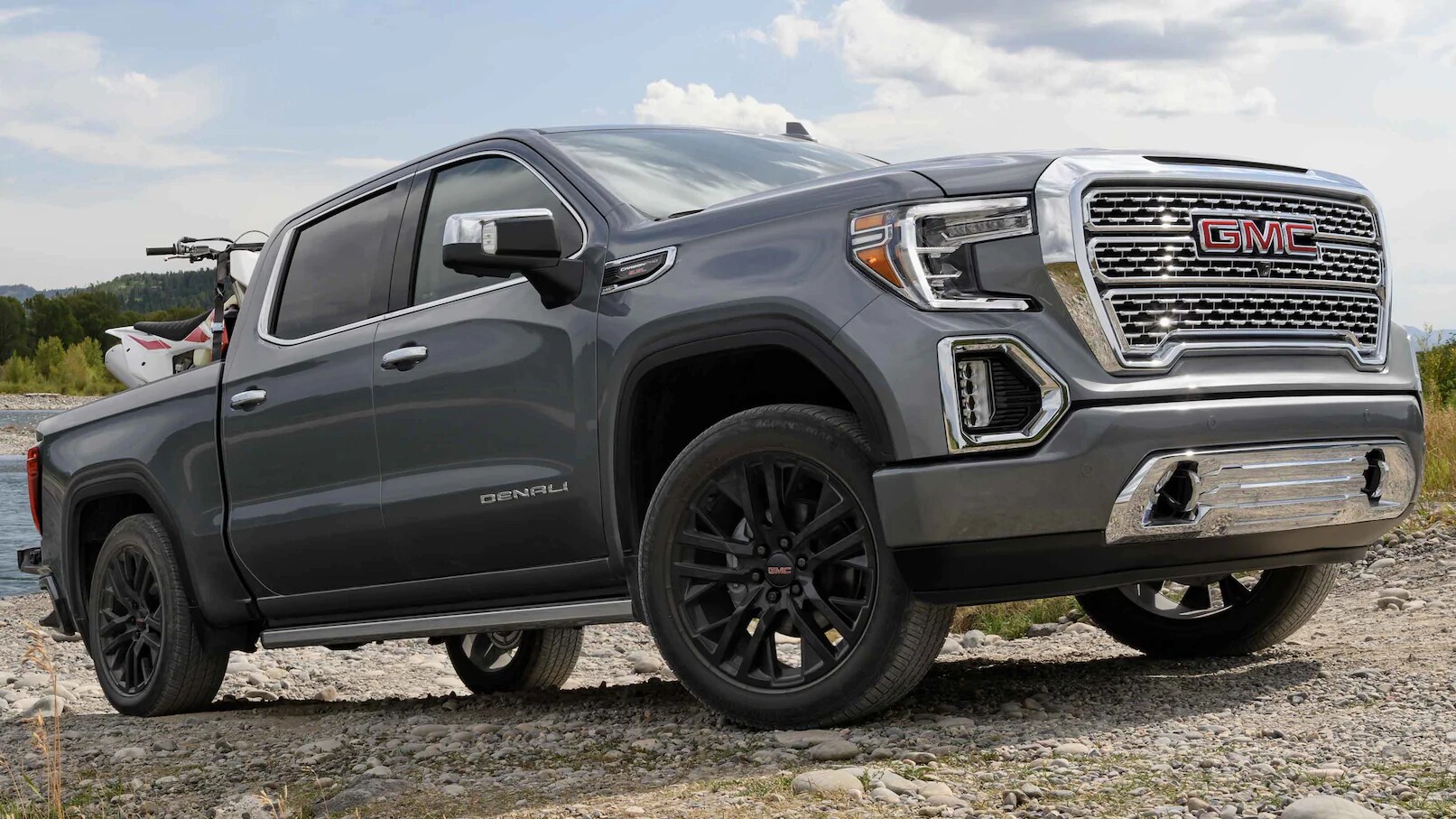 You're ready to trade your old clunker in for a new truck. But which one to get? In this review, we will be comparing the 2020 Ram 1500 vs the 2020 GMC Sierra in Westlock, Alberta, and showing you why the Ram 1500 beats the GMC Sierra in multiple categories. That being said, let's take a look at their performance specs and unique features. Once you're ready, complete our online finance application to take home your new Ram 1500.
Comparing Performance
Before you hop into a Ram 1500 for a test drive, know that you should expect an exciting ride. You can choose between the base 3.6 V6 engine that has an eTorque system and puts forth a stellar 305 hp with 269 lb-ft of torque or an optional 5.7-L V8 that generates 395 hp and 410 lb-ft of torque and comes with or without eTorque. The 2020 model has a new diesel engine that gets 260 hp and 480 lb-ft of torque. This engine is available as an option for any trim save for the HFE, which has rear-wheel drive with the base V6. Overall, these choices are all strong, but the V8 with its 8-speed transmission provides smooth shifting and power delivery.
Ram 1500 Exterior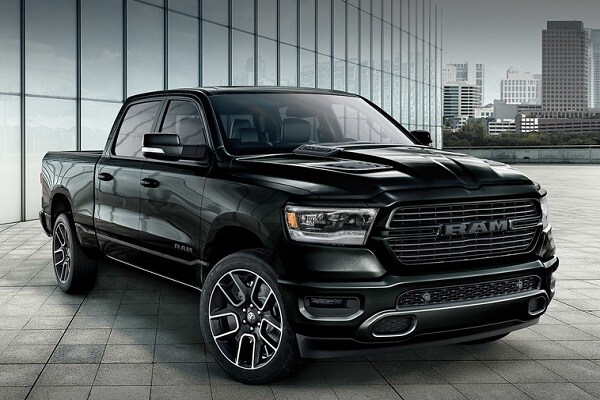 Ram 1500 Interior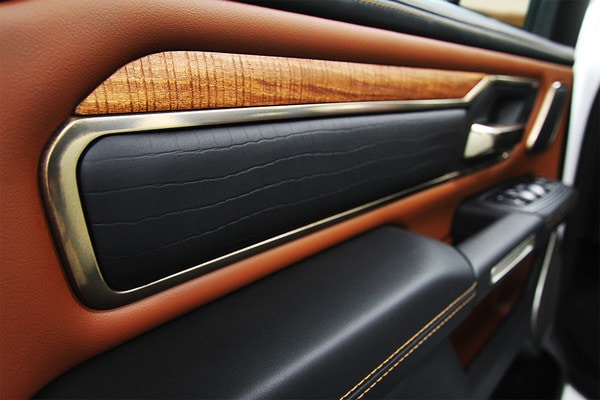 The 2020 GMC Sierra 1500 offers multiple powertrains too: a 4.3-L V6 (285 horsepower/305 lb-ft of torque) with a 6-speed automatic transmission, a turbocharged 2.7-L 4-cylinder engine (310 hp/348 lb-ft of torque) with an 8-speed automatic, a 3.0-L inline-6 turbodiesel engine (277 hp/420 lb-ft of torque), a 5.3-L V8 (355 hp/383 lb-ft of torque) with an 8-speed, and 6.2-L V8 (420 hp/460 lb-ft) with a 10-speed automatic equipped. While the 10-speed shifts fast, there is a noticeable lack of feeling from the brakes. The Sierra also struggles with controlling body roll, making its handling capabilities feel subpar.
Comparing Features
Now let's go over some features. The 2020 Ram 1500 is loaded with standard features, including 4G LTE WiFi hot spot connectivity. Some automakers still aren't standardizing this feature, so it is nice to see Ram doing it. The HFE trim level is also unique in that it lacks certain features like a rear stabilizer bar and comes with low-rolling resistance tires. Why? It is all in the name of improved fuel economy, getting a 235 l/100km boost over the base Tradesman. On top of that, you can opt for either the Black or Night Edition packages, which add blacked-out features to the cabin and exterior.
GMC Sierra Exterior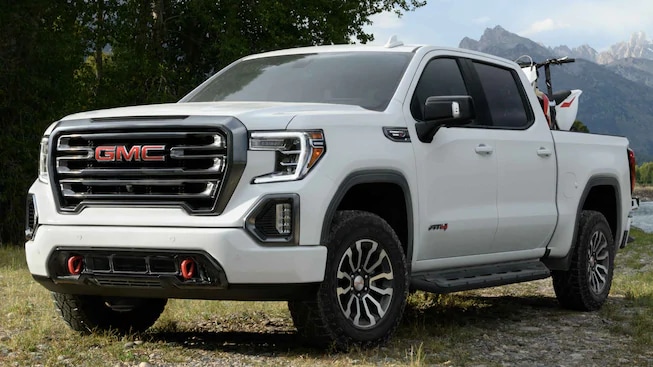 GMC Sierra Interior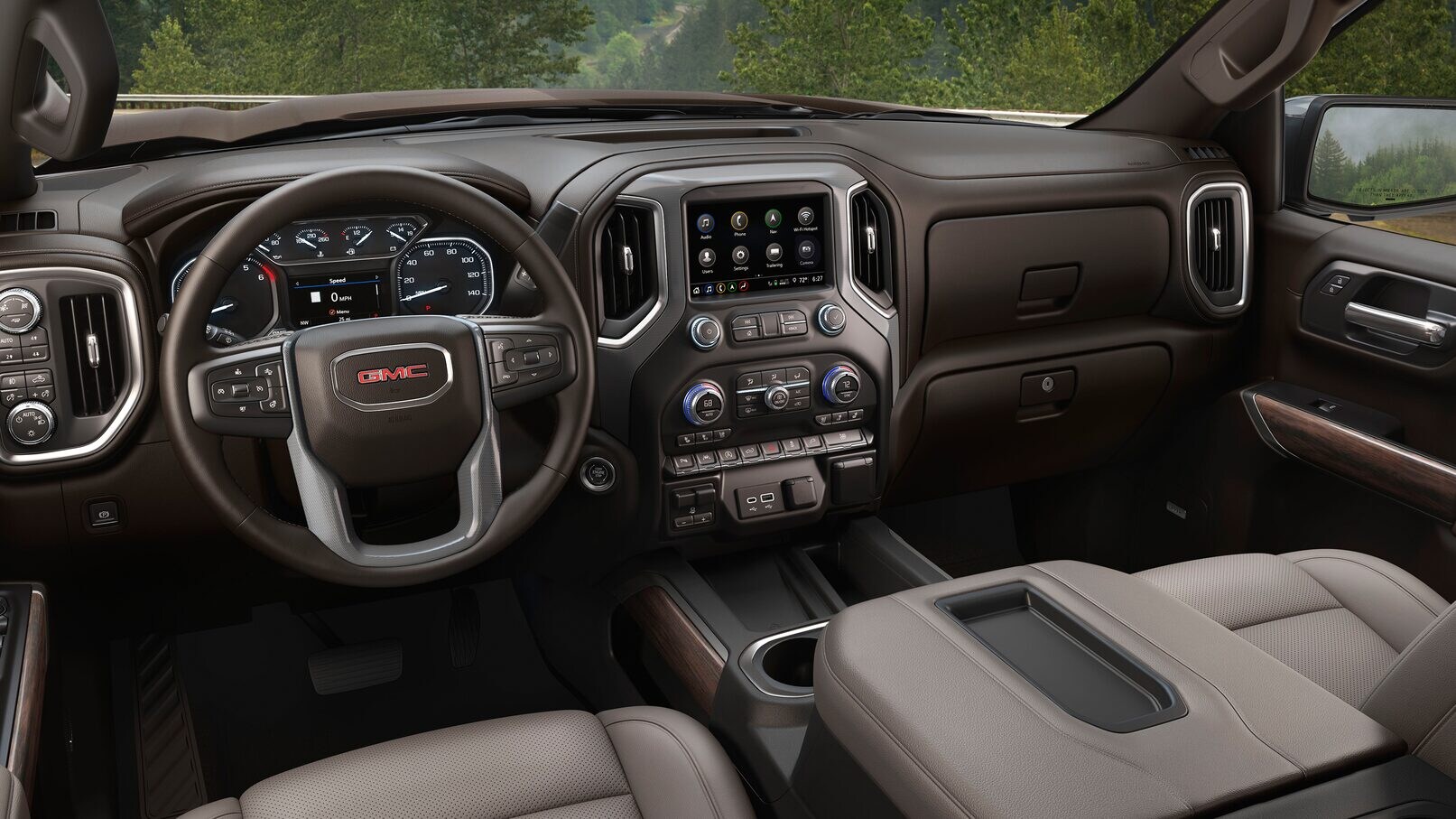 The 2020 GMC Sierra has some unique features, but most are just wrapped into the trim levels, leaving little room for customization. You do get the 6-position the MultiPro rear tailgate (which means it can even function as a table), an optional carbon-fibre composite bed on higher trim levels, and back-and-forth-moving retractable side steps for easy entrance and exit.
Ram 1500 Sport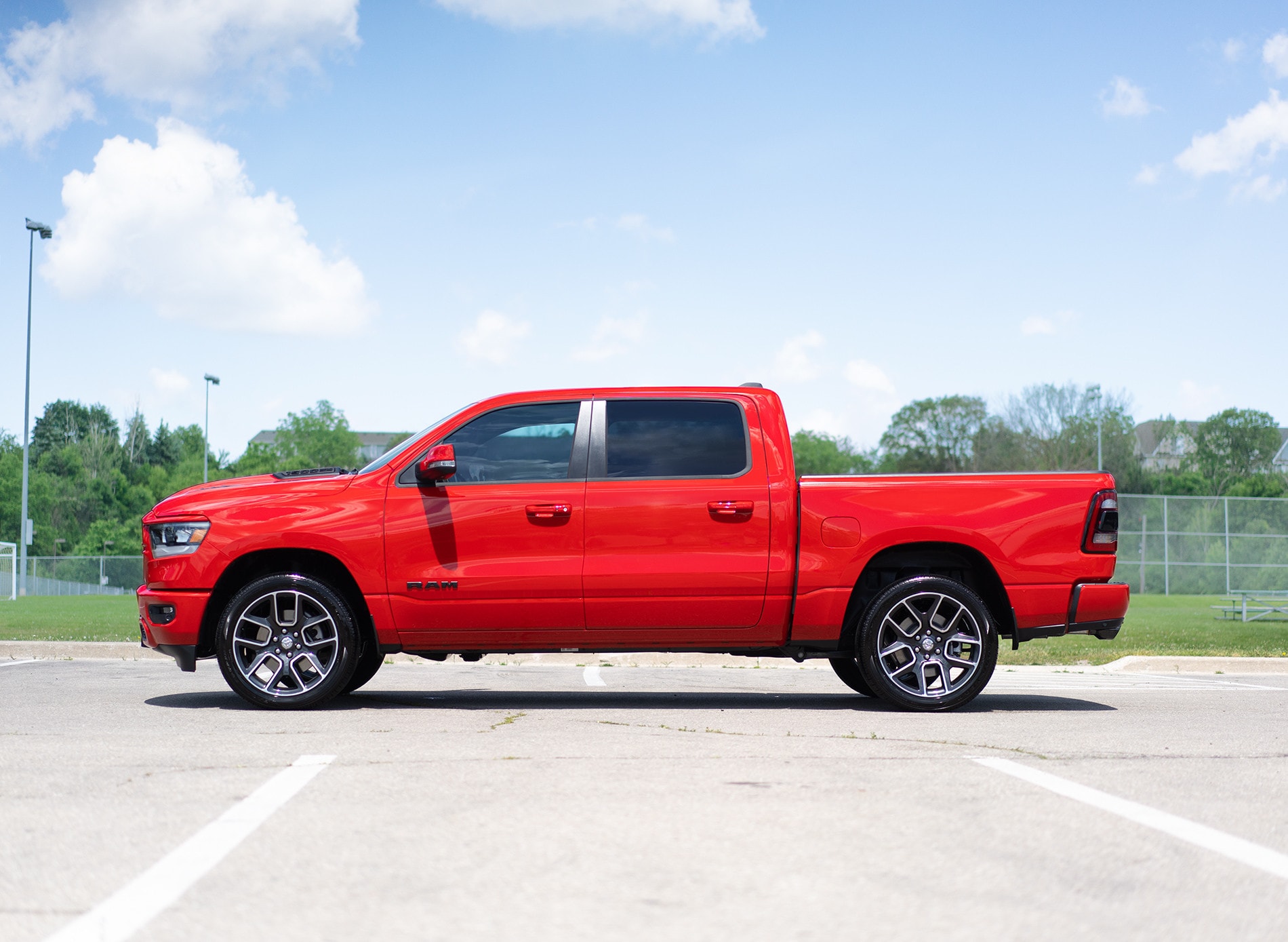 Ram 1500 Sport Interior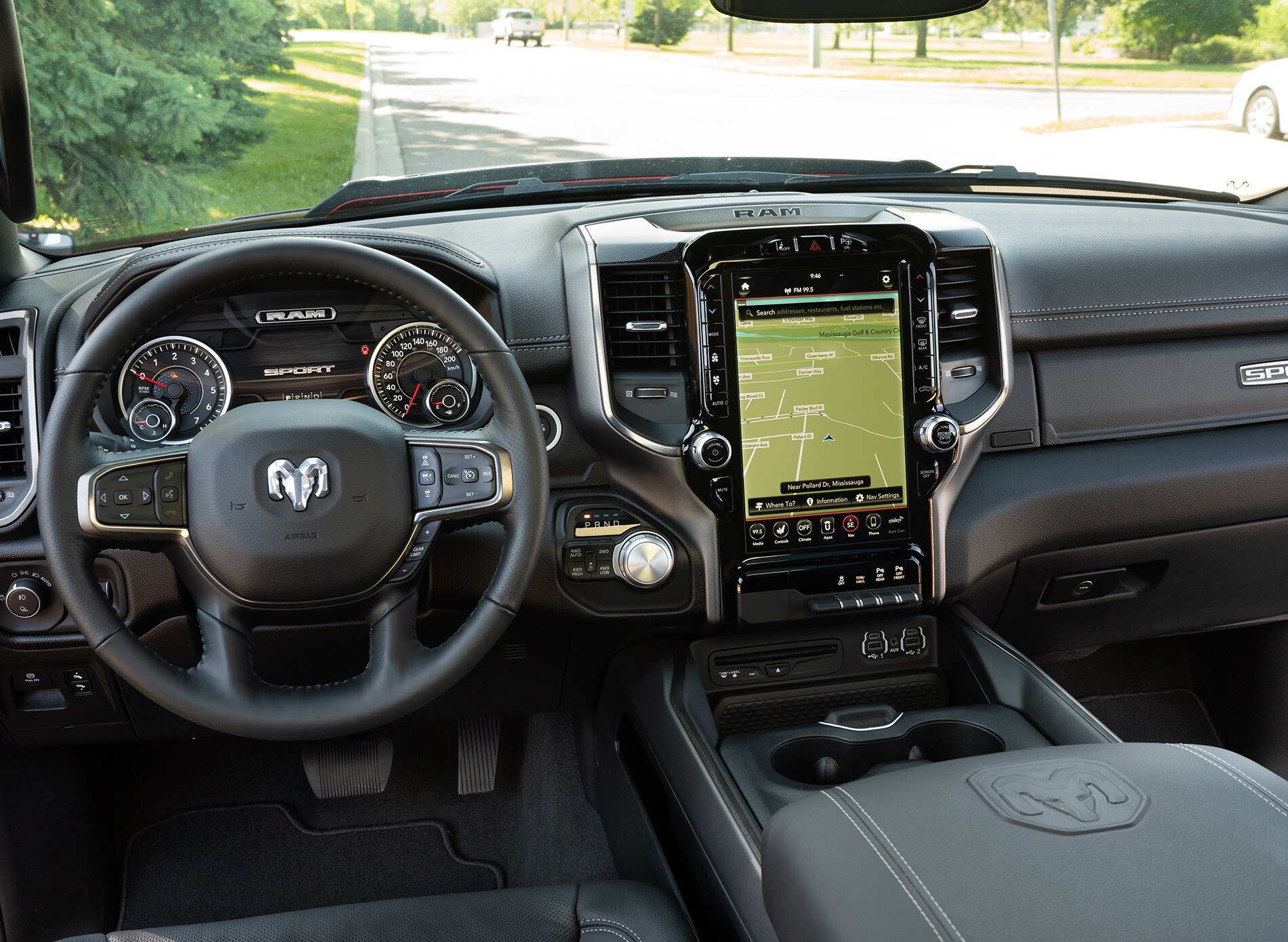 The Ram 1500 Is A Clear Winner
It is likely clear by now that the Ram 1500 has a lot to offer and stands out as one of this year's best trucks. Are you ready to view our full lineup of new Ram models online today? Great! After you find what you want, complete our online finance application and take home the award-winning Ram. Just contact us to schedule a test drive whenever you are ready.
2020 Ram Inventory In Westlock, Alberta